GSM Gateways
ITS GSM gateways provide an efficient and reliable conversion for fixed-to-mobile and mobile-to-fixed calls. Allowing you to bypass your land-line carrier, eliminate connection fees and significantly lower business phone charges. With the biggest savings seen for business that make regular Interstate and International phone calls.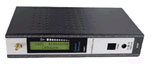 CGW-T
Analogue Trunk Interface GSM Gateway
CGW-T4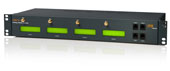 Analogue Trunk Interface Gateway featuring 4 ports.
CGW-i

ISDN (Digital) Basic rate Interface
CGW-PX
PRI and VOIP connection
Digital and VOIP gateway
Up to 128 Sims, 4 sims per cellular channel